☕ Drink tea – Read books – Stay cozy – Be happy 🕯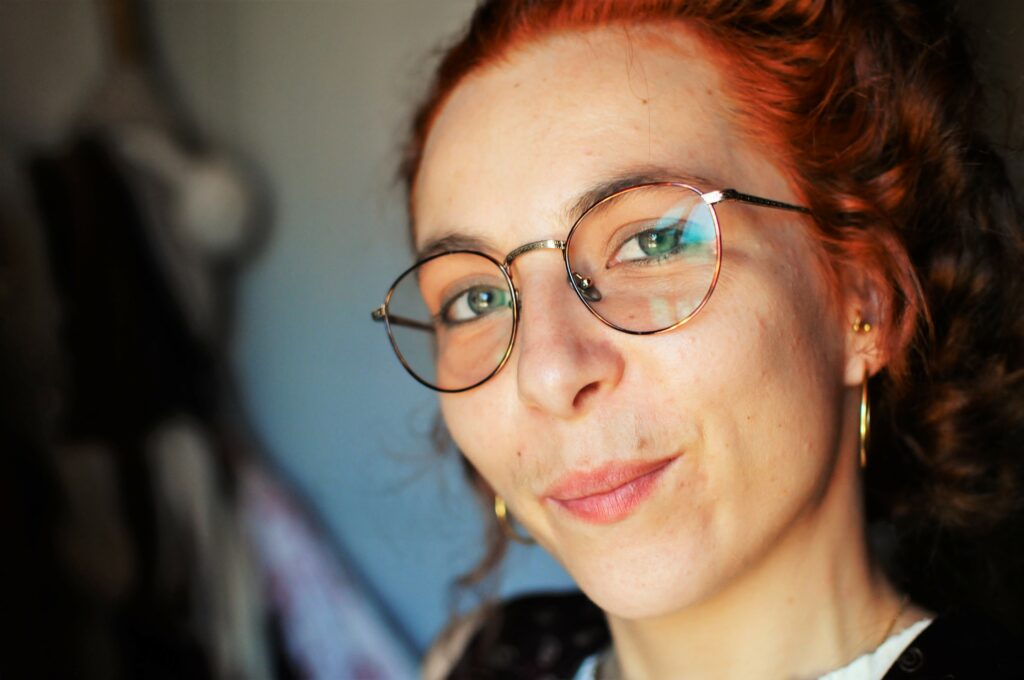 Hello !
I am Livia Meinzolt – Liv – artist and writer, Published since 2019 with my first novel Le Bruit des Pages, (in french only) in Charleston and Pocket publishing houses.
Self-taught, I traveled in Asia, Europe and Russia before returning to France to write my first novel. I discovered watercolor and drawing not long ago, but it was love at first sight, and since I have found escape, fulfillment and comfort in this practice.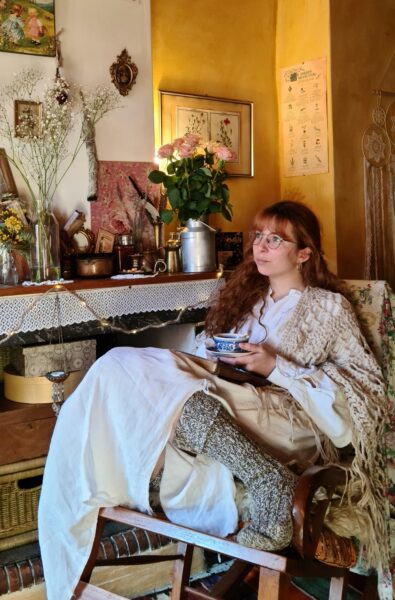 As an inveterate dreamer, I cultivate my imagination every day and have a passion for fantasy, folklore, magic, mythologies and world history, and share a particular bond with the Celtic, Slavic and Nordic cultures. They nourish both my art and my spirituality.
While being connected with the nature that surrounds me, I deeply love my interior and I decorate it with care and joy according to the seasons and the Sabbaths, my favorites being those from Mabon to Ostara. Autumn and winter being my favorite seasons.
I dream of living in a cottage or a small hut, lost in the wild, somewhere between forest and misty mountains, with the spirits and folks of the woods as only neighbors.
🍁 Autumn and winter are my favorite seasons, and those who inspire most for my writing, my art and craft.❄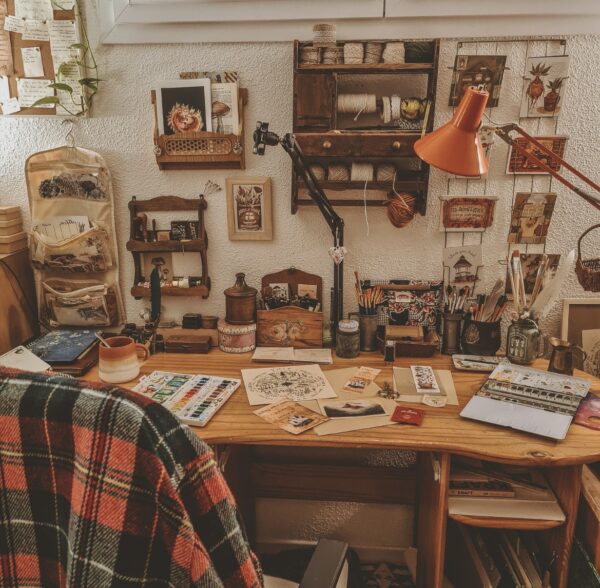 Little stationery, illustrations and enchanted creations following the rhythm of the seasons
[for french speakers only – sadly]

Quand le rêve et le destin deviennent réalité, au cœur de la Russie pré-révolutionnaire.